**Inside this Edition:**
> Elcielo, the Michelin-Starred Luminary, Unveils Its Secondary Miami Haven
> Property Ventures: Pinpointing the Apex Lucrative Havens for Tenants
> The Quintessential Luxury Touch in NYC Edifices: Communal Work Enclaves

Elcielo, the Michelin-Starred Luminary, Unveils Its Secondary Miami Haven
Fate is auspicious for the Colombian culinary maestro, Juan Manuel Barrientos Valencia, amidst Miami's vibrant streets. Esteemed as "Juanma," this Michelin-awarded virtuoso inaugurated an adjunct Elcielo Miami establishment within the SLS South Beach. This latest gastronomic venture nestles where once The Bazaar by José Andrés thrived, now metamorphosed by the aesthetic touch of Philippe Starck.
In its quest for global gastronomic dominance, this novel Elcielo is set to enthrall patrons with an eclectic carte du jour, harmoniously fused with time-honored specialties from its precursor. Gourmet aficionados can revel in the Miami Spice repertoire, accessible till the end of September, which boasts of succulent crispy yucca juxtaposed with caviar-laden pork, vibrant yellowtail ceviche, guava-infused BBQ pork ribs, and the traditional yuca gnocchi. It's noteworthy that Elcielo's excellence has been acknowledged with Michelin accolades in both its Miami and Washington, D.C. venues.
*Snap by Elcielo/ SLS South Beach*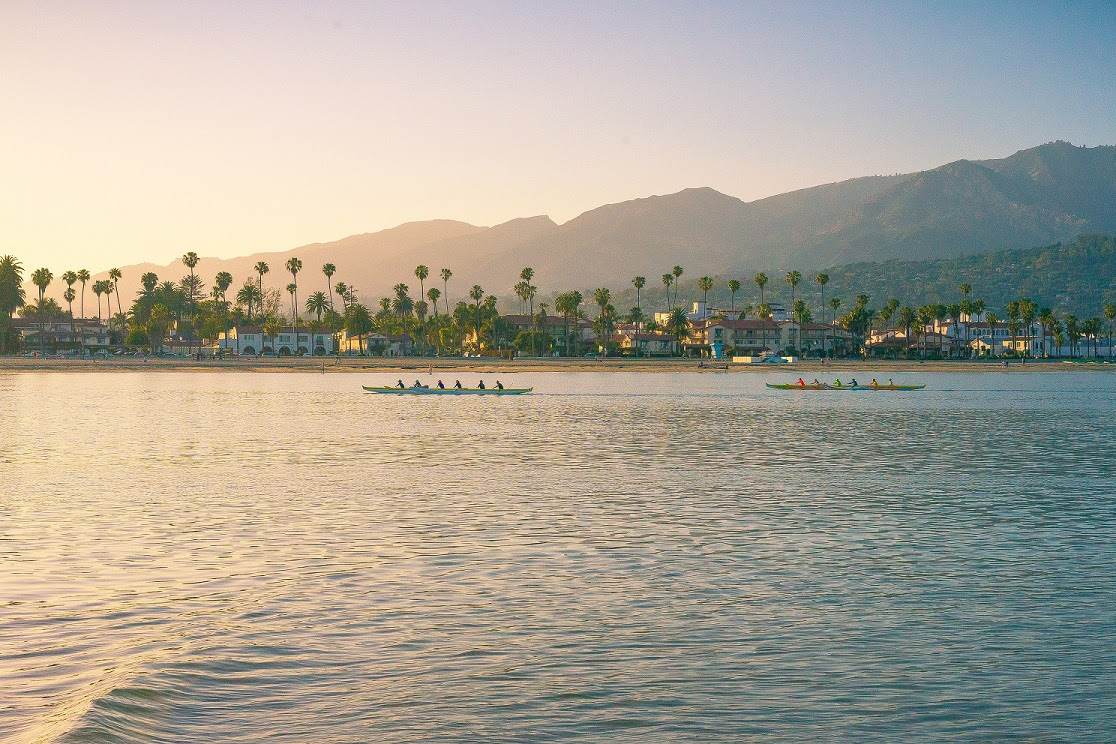 Property Ventures: Pinpointing the Apex Lucrative Havens for Tenants
For the nascent short-lease property magnates, engrave these words deeply: "Beachfront Mansion." A meticulous scrutiny by AirDNA, an establishment adept in Airbnb metrics, sequenced the American holiday leasing spheres according to potential landlords' yearly profit zeniths. Among the trio of abodes assessed, metropolitan tenancies proffered the scantiest yield, overtaken by secluded cabins. Yet, grand beachfront residences reigned supreme. Hence, the question arises: Which shores host these goldmine beachfront residences? The trio to venerate comprises Santa Barbara, Los Angeles, and, unsurprisingly, Miami. In a riveting revelation, a staggering 17 of the 20 zenith revenue-generating short-lease coastal domains reside within the realms of California or Florida.
*Visage by Toa Heftiba on Unsplash+*
The Quintessential Luxury Touch in NYC Edifices: Communal Work Enclaves
Bid adieu to customary fitness alcoves and round-the-clock gatekeepers. The Big Apple's avant-garde residential luxury is embodied in communal professional alcoves. To ensnare the legion of telecommuters, opulent abode creators are infusing their spaces with secluded chambers, assembly sanctums, and audio narrative cubicles, leveraging the persisting domicile-work trend. Although a segment is gradually drifting back to institutional work zones, a remarkable 59% of the workforce adheres to homebound duties for a trio of days or even more per septenary, as illuminated by a recent Pew Research Center disquisition.
*Imagery by OC Gonzalez on Unsplash*