Century 21's resurgence in the St. Louis real estate market marks a significant milestone. This prestigious alignment with CopperKey Realty, a prominent entity in the realty business, is set to reinvigorate the property landscape of the region.
The Genesis of CopperKey Realty
Founded in 2018 by the dynamic couple, Cassie and Chris Kramer, CopperKey Realty has established itself as a major player in the region's property sector. Cassie, with almost 15 years of experience, alongside Chris, who embarked on his real estate journey in 2015, has always had a vision to provide top-notch service.
CENTURY 21 CopperKey Realty: A New Era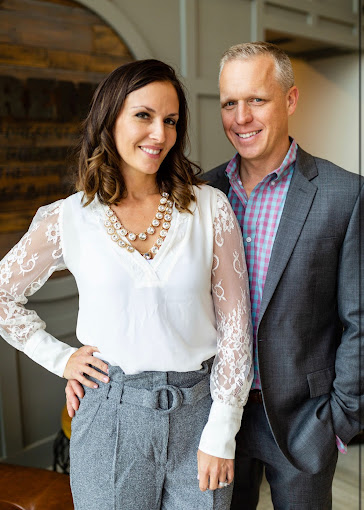 Under the new brand identity of CENTURY 21 CopperKey Realty, the Kramer's expertise is coupled with the unparalleled resources that Century 21 Real Estate LLC brings to the table. These resources span technology innovations, advanced marketing strategies, optimal lead generation processes, personalized agent coaching, and an all-inclusive productivity platform.
Mike Miedler, the esteemed president and CEO of Century 21 Real Estate LLC, remarked on this union, "The Kramers are not only seasoned in their trade but also possess a magnetic charisma. Their commitment to scaling their business to new heights is commendable. We are honored to have such stalwarts represent our brand in the vibrant St. Louis market."
Diverse Residential Offerings
CENTURY 21 CopperKey Realty takes pride in its broad spectrum of residential sales that encapsulates both St. Louis and St. Charles counties. It's the Kramer's dedication to provide a robust support mechanism for their clientele and team that sets them apart.
For the Kramers, the alliance with Century 21 is not merely for brand alignment but a strategic move to spur exponential growth. Their immediate goal orbits around amplifying their team's size twofold. However, their visionary approach entails magnifying the firm's service reach via calculated mergers and pivotal acquisitions.
The St. Charles Phenomenon
With St. Charles County being recognized as the most rapidly advancing area in Missouri, this affiliation is poised to enable CopperKey agents to harness this growth. Chris Kramer elucidated, "Our prime driving force is witnessing our agents thrive. We have cultivated an ecosystem where collective support is paramount. Our association with CENTURY 21 empowers us to amplify our service quotient."
Cassie Kramer added, "Our journey so far has been shaped by sheer dedication and an unwavering commitment to our service pledge. Aligning with CENTURY 21 enables us to infuse top-tier industry tools and cutting-edge technology, enhancing the value proposition for our clients and partners."
Rekindling the Brand Essence
As this new chapter unfolds, there's palpable excitement about reintroducing the esteemed CENTURY 21 brand to the region, promising a transformative experience for all stakeholders.
For a deeper dive into this transformation, explore Century 21's official website.